Influencer I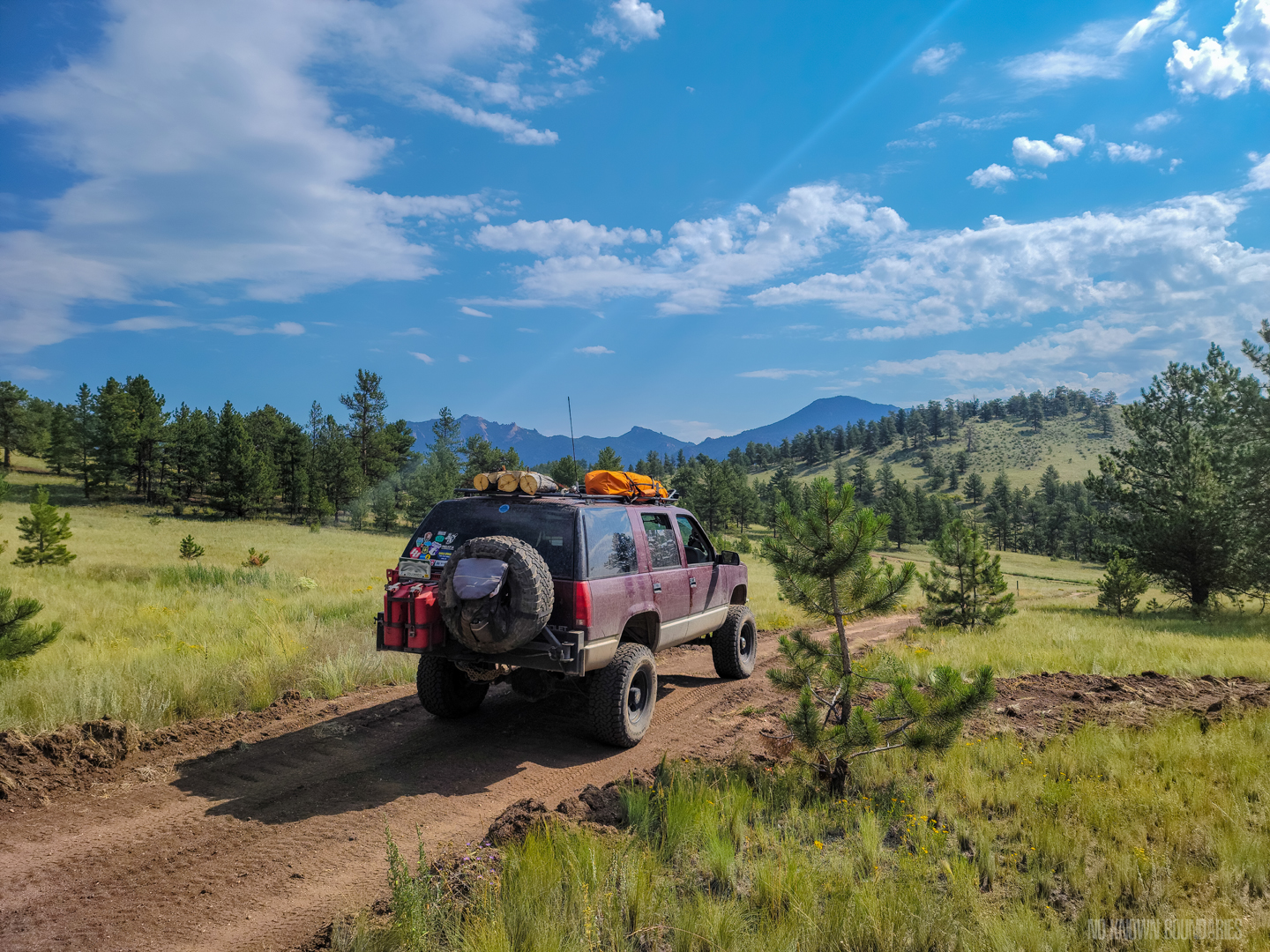 POWERTRAIN/DRIVELINE:
-1 ton SAS'd Tahoe on a FF 14b rear w/ Detroit locker, and KP 60 front. 4.10s, NP 241 case.
-5.7L with head gaskets done less than 15K ago, and a rebuilt Jasper 4L60 trans with cooler.
SUSPENSION/STEERING:
-AGR hydro assist. Chevy 63 springs up front, and Atlas 8" full pack out back. Bilstein 5100s on all four corners.
WHEELS/TIRES:
-38" Milestar Patagonias with a 37" Interco TSL spare. Pro Comp Alloy 17" wheels.
EXTERIOR/ARMOR/LIGHTING:
-Rear swingout bumper with dual jerry can mount, spare tire mount, Hi-lift mount, CB/HAM antenna mount, & bottle opener (of course). Rear stowable step in hitch. Front winch plate tied into the crossmember.
-Roofrack with tent crossmembers, front LED flood and ditch lights on rack, and antenna mount. Boslla LED headlamps.
-Paint's got some sun fade on the hood and roof. A few trail dings here and there, but the body is straight and it still looks sharp. RUST FREE.
INTERIOR:
-Cobra CB radio. Front seats are cloth bench with a folding jump seat/center console. Rear seats are leather from a 1st gen Escalade, and fold completely flat. Sits 6, all said and done.
-Heat and A/C both perfect.
-JVC head unit with aux input and iPod/iPhone integration.
BACKGROUND:
I've camped this truck through WA, OR, CA, AZ, UT, and CO. It's been awesome throughout. However, I'm not really a Chevy guy and yet now have TWO full size bowties. I'm wanting to start using my GMT800 'Burb as my main camping/touring truck, and shifting this for either a dedicated weekender that's a bit more nimble for crawling around Moab, or a pickup. Trades: Ideally looking for a 2nd gen short bed Ram or Jeep ZJ with a 5.2 or 5.9L. But would love to get another built OBS Ford. Maybe even another Yota, if it's SAS'd. Only interested in another Chevy if it's a GMT400/800 2500 or a Squarebody. I've got a clean title; you should too. Don't wanna sound rude, but let's not waste each other's time. Lemme know what ya got for trade, or holler if you'd like to purchase. Thanks for looking.
Last edited by a moderator: