Contributor II
98
First Name

Chase
Last Name

Gibson
I joined the Lexus GX/GXOR family recently. I picked up my 2008 Lexus GX470 in Dallas, TX and brought it back home to Oklahoma City, OK.
Details of the rig:
-130,000 miles
-TB/WP, Front Brakes, Radiator, and Alternator were all replaced within the past 5K miles.
-lifetime Texas vehicle, so no rust at all.
-No wrecks
- Airbags work perfect
Got it home and already did the first mod: running boards removed. Hopefully much more work to be done in the coming months/years.
Follow the build on YouTube and Facebook:
OK Adventures on YouTube
OKADVENTURESGX on Facebook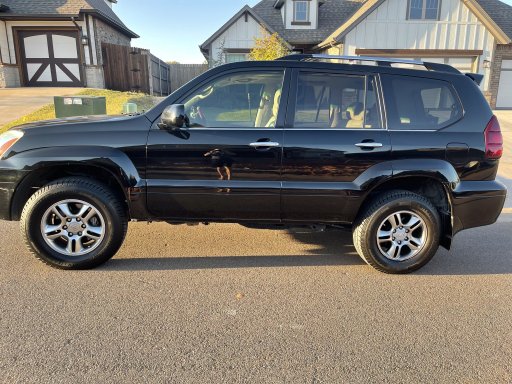 Last edited: