Enthusiast I
404
First Name

Kesley
Last Name

Underwood
Member #

28166
I bought the start of my trailer in early 2019 for $100. I didn't know how I was going to build it up, I just knew I wanted a little camper to take with me.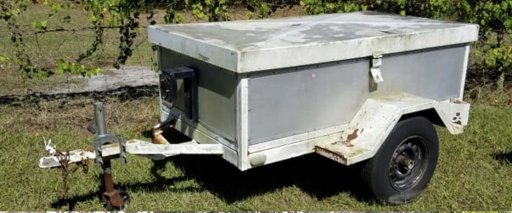 The trailer quickly got new independent axles and keep tires. The old white paint was scraped off and repainted black. The tongue was replaces and elongated by another foot. The flooring was removed and replaced with new plywood. This was used to haul my camping gear around until a friend let me borrow their RTT…and I fell in love with it.
Eventually I had to buy my own tent and settled on CVT.
I fabed up some adjustable awning brackets.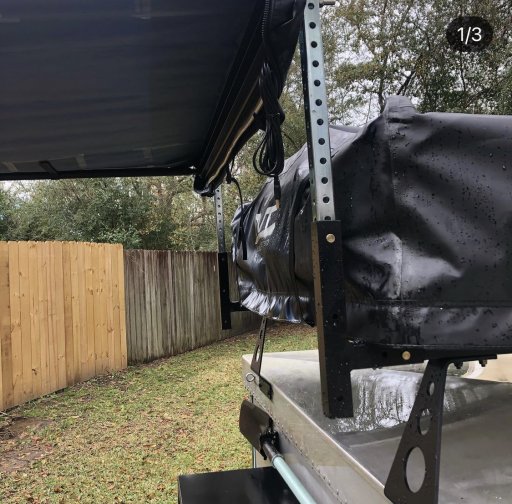 Every thing fits nice and neat inside.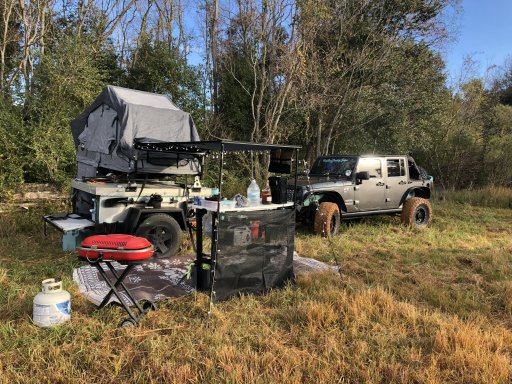 I sewed up an "annex" aka the bathroom/changing area out of a few shower curtains that match surprisingly well.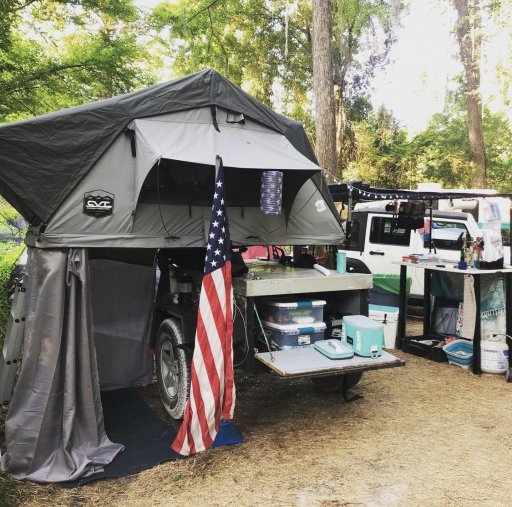 Thanks for looking! As with most builds, this is ever changing and we'll see how the next year changes it!