Advocate I
2,268
First Name

TJ
Last Name

Adams
Member #

20043
Decided to go down to Big Sur this weekend with a few buddies. As it turned out, we represented 3 different versions of Fool(Full)-Sized Overlanding: full size pickup with a Four Wheel Camper, Suburban with a sleeping platform/drawer system inside, and a big-arse Ford van with a minimal DIY build-out inside. We also had a 4Runner along with us, because it wouldn't be Overlanding without a 4Runner, right? We had to work around lots of closures, but still found some great spots. Our first night was Saturday, and after striking out on a few trails we found a great spot: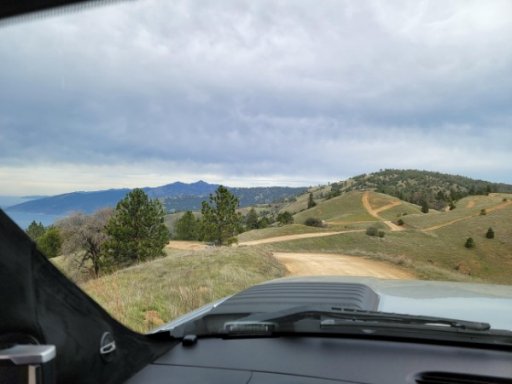 Sunday we explored around and ended up making it to Prewitt Ridge "the back way" with Nacimiento Fergusson road being closed: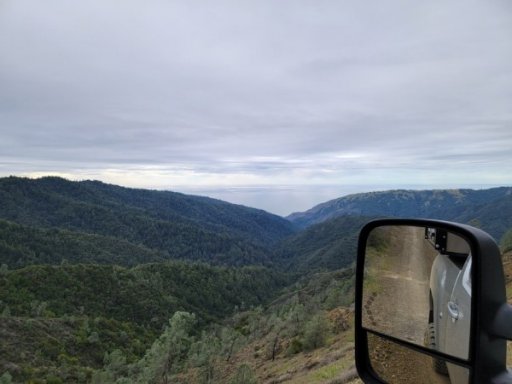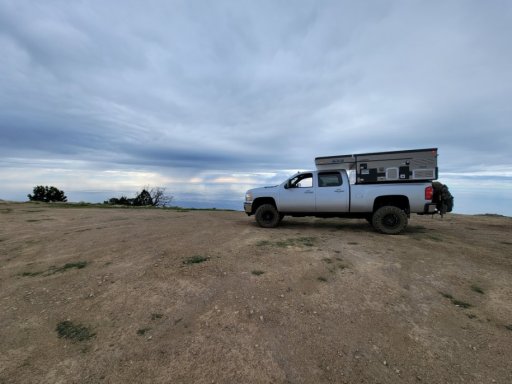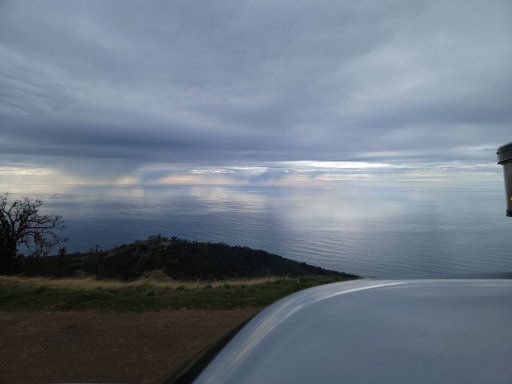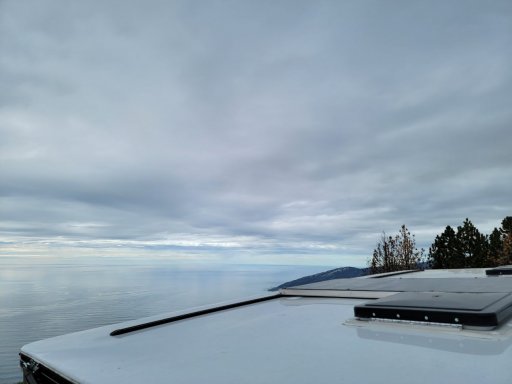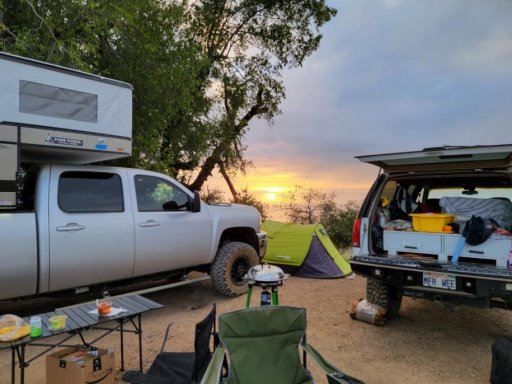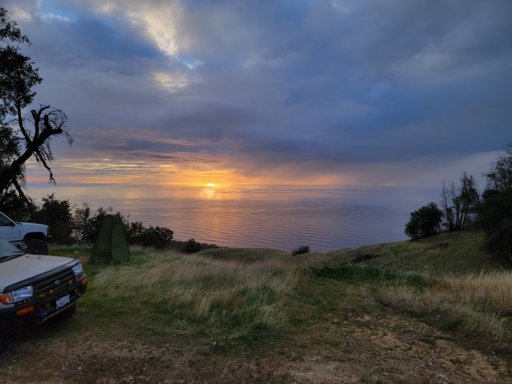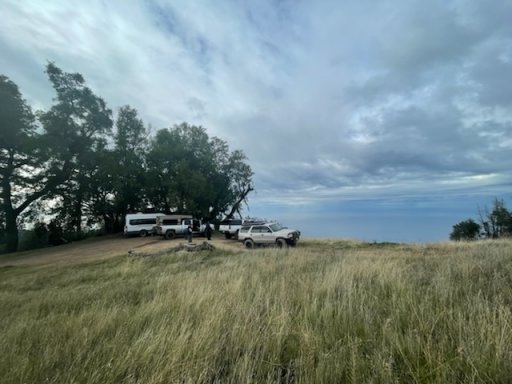 And as always, a bathroom with a view: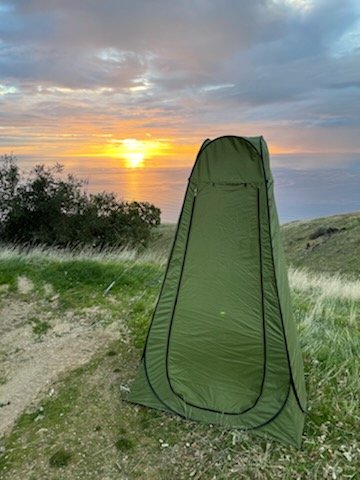 It was a great weekend, and I have to say I'm shocked what the van was able to do, it's certainly the MVP. He has a lift for it (2" in the rear, 2.5" front IIRC), but only got around to installing the rear lift so far and his tires were pretty well done. Obviously I'd never recommend Overlanding on nearly bald tires. Truth be told, they were completely bald on the outside/inside edges up front tires and I even saw cord in a spot. Again, I would never, ever, ever recommend even street driving on tires in that condition, forget trail driving, but I didn't know they were that bad until we got out there. Obviously he's going with a bigger more appropriate off road tire once he finishes the lift. But he's been putting off replacing these ones until then, and waited far too long. Somehow the bald street tires got the job done though, including holding up to him having to rally a few tough sections hard and getting some good daylight under the front tires more than once.
It was also cool seeing 3 different ways to do Fool-Size Overlanding, each with their own ups and downs. The Silverado 2500HD and FWC are mine, and I'm still dialing it in. I learned a lot this weekend, and will be making some changes, but overall it worked incredibly well and made things SO nice and easy. The truck handled the trails very well too, it was really smooth (I aired down to 30-35psi) and I was surprised how little side-to-side sway/rocking I had. I'm still going to be doing a SAS on the truck (
thread here
) to increase capability... but so far so good! Everything seemed great w/ the FWC, other than my solar seems to be inoperable. I need to dig around and check fuses, settings on the controller etc. but hopefully that'll be an easy fix. It wasn't an issue with this trip since we moved daily, and the truck kept the batteries charged.
The Suburban is solid axle swapped and on 37"s, so these trails were no problem at all for it. Being such a large vehicle he had a nice sized sleeping platform and drawers under it, with room for everything. He has a few mechanical issues to work out, but as far as an Overlander it's a highly-functional rig. Then there's the van. It's big, no doubt about it. And it's 2WD. And it's an open diff (for now). But somehow, he made it everywhere we went. He had to carry momentum in a few places and bounced it harder than I think I would have wanted to, but he did have a skid plate up front that surely saved his intercooler, radiator etc. more than once. While it wasn't as well suited to the trails, wow what a nice setup for the actual camping part of things. Tons of space, plenty of height to stand, etc. It wouldn't be my personal choice since I like 4x4 and tougher trails than we hit this weekend, but a really cool option especially for a bigger family.
Oh, and let's not forget the 3rd Gen 4Runner. Total shocker here: it ran flawlessly even at ~300k miles and just went everywhere no fuss. There's a reason they're so darn popular. ;)
-TJ