Enthusiast III
646
First Name

Steve
Last Name

Rodda
Member #

21490
Going to do this in story format as t is cathartic for me and maybe someone out there is going through a similar dilemma.
So I was having some issues with my 2015 Ram 1500 Rebel that I think were self inflicted. The AEV lift that I had installed never really seemed right. The brake line rubbed on tire and actually broke (thank goodness I was in a parking lot when the brakes gave out), the sway bar came disconnected while just on some washboard and popped one of the air bags in the back and it just never really drove right. This coupled with a fuel sensor going out which apparently is way to common on the Rams just had me itching for a new rig. The lift was literally the only thing I didn't do myself (with friends) on the Rebel so there was a ton of heart and soul poured into that thing and it was hard to say goodbye.
Picture of outgoing rig:
Enter the beast...
2020 Ram 2500 Power Wagon

Why?
So this was a hard decision for me. I knew I wanted to stick with Ram. I love the interior and they have been overall good trucks. That fuel sensor mentioned above is probably the only major work other than mods or mod related I have done on mine and I have owned 2 over the past 10 years or so so I was happy with the reliability and just overall they function. Why the power wagon? Well as you can see from the picture above I had a pretty capable truck and I didn't really want to take a step backwards right off the bat. I also wanted something that I didn't have to modify as much to avoid the problems that I had with the lift. I kicked around a new Ram 2500 with the diesel and just building it out but I ultimately decided not too due to the added expense of getting it to where I wanted it with the lift, winch, bumpers, tires etc. So I felt like the power wagon was the only thing that would be a step forward not a huge step back initially.
I went with the 2500 for a couple of reasons. I recently moved to Texas and if there was ever a place where you can drive around a heavy duty truck and fit in it's totally Texas. I am also a huge ogre at 6'6" and I couldn't go smaller than the 1500 so... 2500 it is!
Build Plans (Updated 7/28/2021)
-
(COMPLETED)
35" Tires - I am as shocked as everyone that these power wagons come with 33s.
-
(
Scrapped
-
Went with AMP Research Steps)
Rock Rails - I will probably go with the White Knuckle Off road ones eventually but I figured I'd break the stock ones first.
-
(COMPLETED)
RSI Smart Cap w/ Platform Rack - Going to get two full bins to take the place of the ram boxes. I really loved the ram boxes but want to try a topper this time around to keep things more dry and less dusty in the back. The bins seem like a great option and I am excited to get this installed.
-
(COMPLETED)
Second Battery - Installed with the help of the NHOverland Battery mount. Ran 200AMP capacity to the SmartCap in the back! Loads of options now for accessories and super excited about that project.
-
(COMPLETED)
Airlift Loadlifter 5000 Ultimate Plus - Airbags to keep the damn thing from rocking like a boat down the freeway when fully loaded.
-
(COMPLETED)
Thuren Track Bar - Also to help with the rocking
-
(COMPLETED)
Garmin Power Switch - No need to run wires into the cab! Connects to my Garmin overlander and my phone for wireless switch needs. Love this thing and works great
-
(COMPLETED)
SDHQ A-Piller mounts & Baja Design XL 80 Combo lights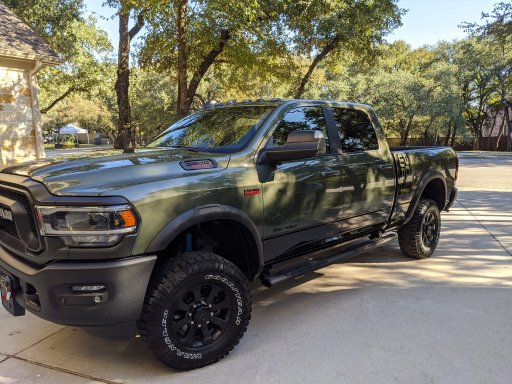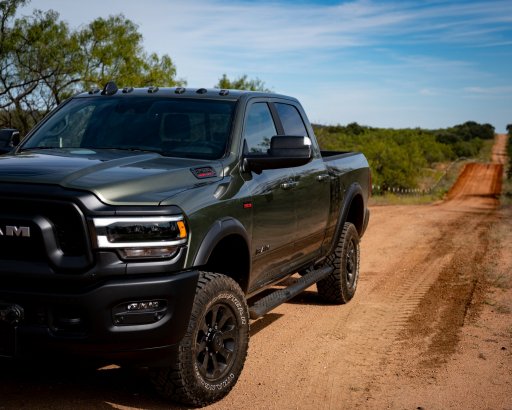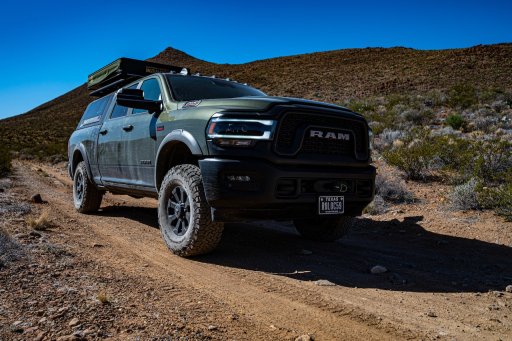 Last edited: